Open a World of Opportunities
Gallagher is a global leader in insurance, risk management and consulting services. We help businesses grow, communities thrive and people prosper. We live a culture defined by The Gallagher Way, our set of shared values and guiding tenets. A culture driven by our people, 40,000 strong, serving our clients with customized solutions that will protect them and fuel their futures.

At Gallagher, you can build a career whether it's with our brokerage division, our benefits and HR consulting division or our corporate team.
You Belong At Gallagher
We're committed to driving an inclusive workplace for the benefit of our clients, employees and the communities in which we live and work.
Learn More
Expertise
Regardless of what risk and HR & benefits and compensation challenges our clients have, we work hard and utilize industry-specific expertise to find the best solution and deliver it with world-class service.
Give Back
At Gallagher, our teams strive to leave the communities we serve better than we found them. We want to enrich the areas where we live and work.
Grow
We foster an environment that values and leverages the diverse talents, perspectives and ideas of all employees so that everyone can reach their fullest potential.
Global Reach. Local Presence.
We offer a wide range of career opportunities around the world. Our people help our clients face their future with confidence.
Learn more about some of our largest locations.
Gallagher Heritage
With almost 100 years of history, Gallagher's ever-growing culture has always been committed to doing things one way, the right way; The Gallagher Way. Take a moment and check out our rich timeline dating back to 1927 and learn more about our employee growth and acquisitions through 2022.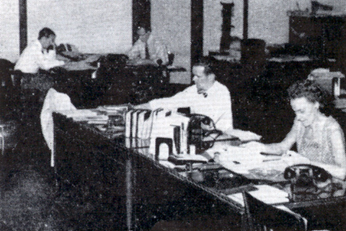 1947
Gallagher grows to 8 employees
1962
Acquistion of Gallagher Bassett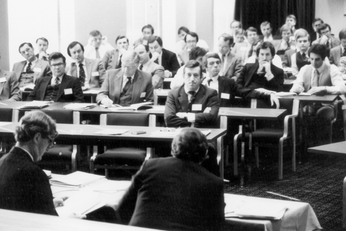 1967
Gallagher grows to 43 employees
1987
Gallagher grows to 1,623 employees
1997
Acquisition of Risk Placement Services (RPS)
1997
Acquistion of Artex
2005
Acquisition of Gallagher RE
2007
Gallagher grows to 9,102 employees
2014
Acquisition of Crombie Lockwood
2014
Acquistion of Pen Underwriting
2018
Acquistion of Pronto Insurance
2022
Gallagher grows to over 40,000 employees globally
1927
Art Gallagher & Secretary Marge McCallen are the two sole employees
Connect with Us!
Sign up for our talent community to learn more about opportunities at Gallagher.
Join Now
Equal Opportunity Employer
Gallagher believes that all persons are entitled to equal employment opportunity and does not discriminate against nor favor any applicant because of race, sex, color, disability, national origin, religion, creed, age, marital status, citizenship, veteran status, gender, gender identity / expression, actual or perceived sexual orientation, or any other protected characteristic. Equal employment opportunity will be extended in all aspects of the employer-employee relationship, including, but not limited to, recruitment, hiring, training, promotion, transfer, demotion, compensation, benefits, layoff, and termination. In addition, Gallagher will make reasonable accommodations to known physical or mental limitations of an otherwise qualified applicant with a disability, unless the accommodation would impose an undue hardship on the operation of our business.
Avoid Phishing Scams
Gallagher never extends an offer of employment or requests any personal identification information without having received an online application and conducted one or more in-person or video interviews. We also do not use Skype, Zoom, Telegram or Gmail as part of our hiring process. If you have received any communication referencing the offer of a job at Gallagher and you have not submitted an online application or been interviewed by a Gallagher employee, please do not assume that the offer is being sent from a legitimate Gallagher representative.